Description
Ingredients
Formulation
Three combined effects

Stimulate collagen production to plump, nourish and firm skin.
Protect skin against aggression and stress, via the barrier effect of clay, in lamellar form similar to the stratum corneum of the epidermis.
Allow optimized, time-released diffusion of natural active ingredients via clay encapsulation.
Extract of edulis oysters to plump and nourish.
Brittany seaweed extract, for an anti-oxidant and collagen-enhancing effect.
Desert date palm oil to soften.
Kokum butter to nourish.

Yuka score 93 / 100
The formula is a cold-stabilized emulsion optimized by the use of natural clay, created by simple mechanical agitation, in an approach that is more ecologically mindful in terms of both time and energy consumption.
A light, silky feel upon application.
Encapsulation of principal natural actives, to aid release throughout the day.
AFFICHER LES AVIS
crème de jour
C'est ma deuxième commande crème de jour, j'adore cette crème, seul souci, c'est sont embout distributeur, qui ne fonctionne plus, donc obliger de couper le tube pour finir le reste de crème, désolé, 🤔🤔
Bravo !
Superbe traitement et bravo à vous , je recommande ! 👏👏👏👏
Parfaite pour ma peau mixte !
Elle est légère avec un côté matifiant et tenseur que j'adore ! L'encapsulation par l'argile permet une diffusion des actifs tout au long de la journée. La peau reste donc souple et douce jusqu'en fin de journée, ce qui est très appréciable :)
Top!
I really like the Edulis day cream!
I have been using it for almost 2 months now and I have seen fantastic results on my skin: luminous and even complexion, as well as hydrated for the entire day.
The texture is light but also very hydrating, so it is a pleasure to apply in the morning.
I will soon be ordering also the serum, as I have received very positive reviews also from my friends.
parfait
J'adore toute votre gamme, hyper confortable, pas grasse et une peau parfaite. Je la conseille à tout mon entourage. Peut-être que le prix du trio peut paraître élevé, mais j'ai utilisé les mêmes contenants sur 3 mois...Merci à vous
NOS RECOMMANDATIONS D'UTILISATION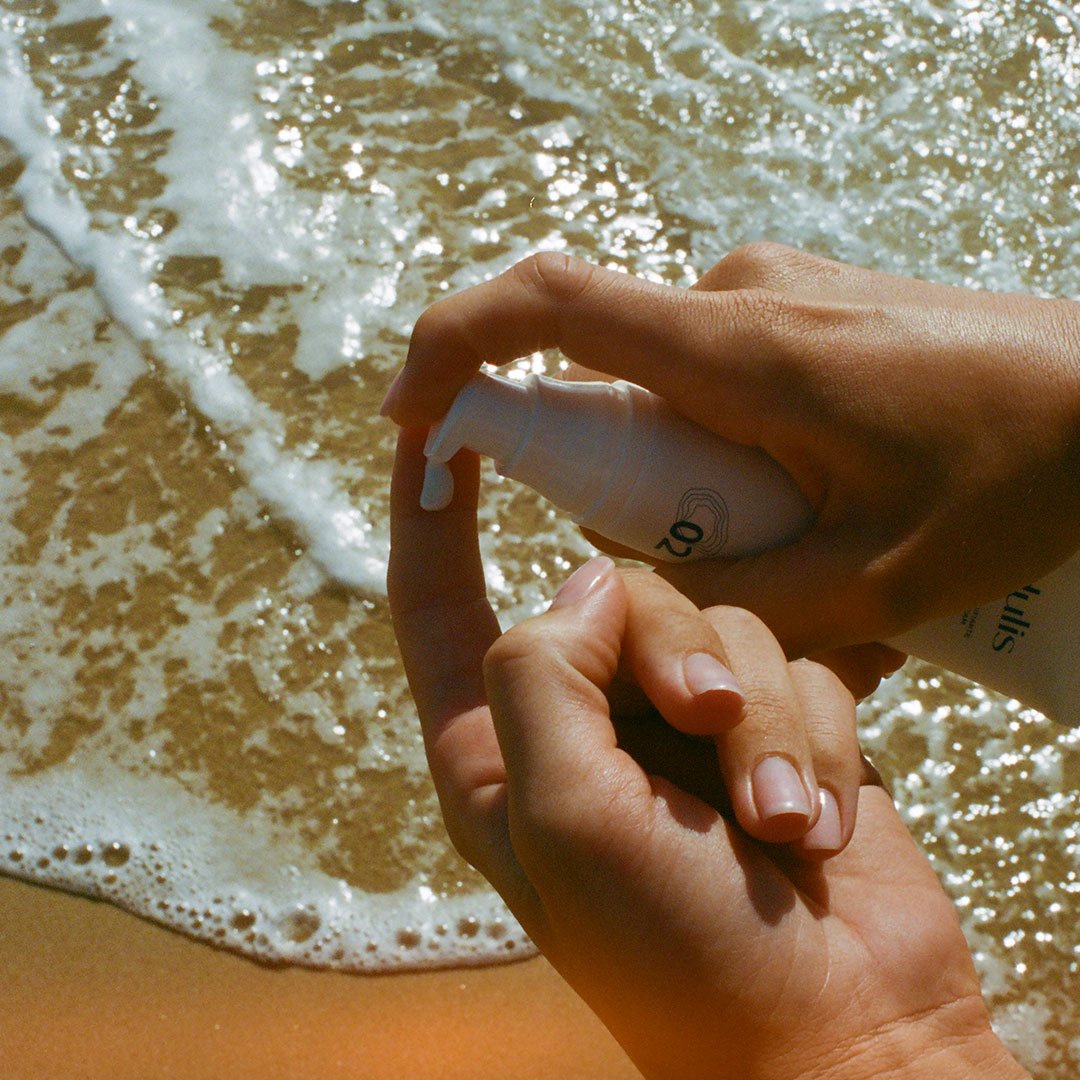 Effect
Nourishing, retains skin moisture and leaves skin soft and silky-feeling.
Olfactory profile
Floral, marine, iodine, woody mineral.
Usage
Apply to clean, dry skin or after the serum.
Results
89% of women felt their skin was more hydrated.
74% of women reported reduced wrinkles.
89% said skin felt firmer and more elastic.
Elasticity measured with the R MPA 50 cutometer improved on average by 8% for 80% of subjects, measured under medical supervision.
Skin was measured as firmer by 7% on average for 60% of subjects.