Description
Ingredients
Formulation
Three combined effects

Stimulate collagen production to plump, nourish and firm skin.
Protect skin against aggression and stress, via the barrier effect of clay, in lamellar form similar to the stratum corneum of the epidermis.
Allow optimized, time-released diffusion of natural active ingredients via clay encapsulation.
Extract of edulis oysters to plump and nourish.
Brittany seaweed extract, for an anti-oxidant and collagen-enhancing effect.
Desert date palm oil to soften.
Kokum butter to nourish.

Yuka score 86 / 100
The formula is a cold-stabilized emulsion optimized by the use of natural clay, created by simple mechanical agitation, in an approach that is more ecologically mindful in terms of both time and energy consumption.
A light, silky feel upon application.
Encapsulation of principal natural actives, to aid release throughout the day.
SHOW THE REVIEWS
Crème du jour
Je suis très contente de la crème. Il y a que 14 jours que j'utilise la crème, l'effet doit encore venir. J'ai aussi acheté la crème de nuit.
Le sérum , il fait quoi svp?
Dommage que la livraison n'est pas moins chère ou gratuit.
J'ai acheté une crème de jour et une semaine après une crème de nuit.
Les frais port environ 14€ !!
Kitty de Paepe
Crème de jour
Crème très agréable à mettre qui crée immédiatement un effet de bien-être la proportion donnée par le tube correspond exactement à ce qu'il faut pour un visage très satisfaite d'avoir enfin trouvé la crème idéale je recommande vivement
Belle découverte…
Votre Crème remplie toutes les cases😍: onctueuse, (sans être grasse,) pénétration très rapide, odeur qui rappelle un peu le large (et donc l'évasion!!) et, de plus très pratique, avec son embout distributeur (juste la dose).
Je pense déjà à la crème de nuit….
Merci pour cette belle découverte, votre travail d'eco-recherche, de plus, (sans être chauvin😜) française!!
Crème de jour
Très bonne texture, après huit jour déjà une peau plus tonique. Merci
Great for oily skin and people with a beard
My skin is often oily, therefor I sometimes have problems finding a suitable cream that doesn't add to the oily effect. The edulis day cream makes my skin feel neutral and hydrated at the same time.
As a man I often have problems with facial creams getting stuck in the beard. The edulis day cream goes through the beard and all the way into the skin. It gives me a toning feeling and that's how I know that it does the job.
INFORMATION & RECOMMENDATIONS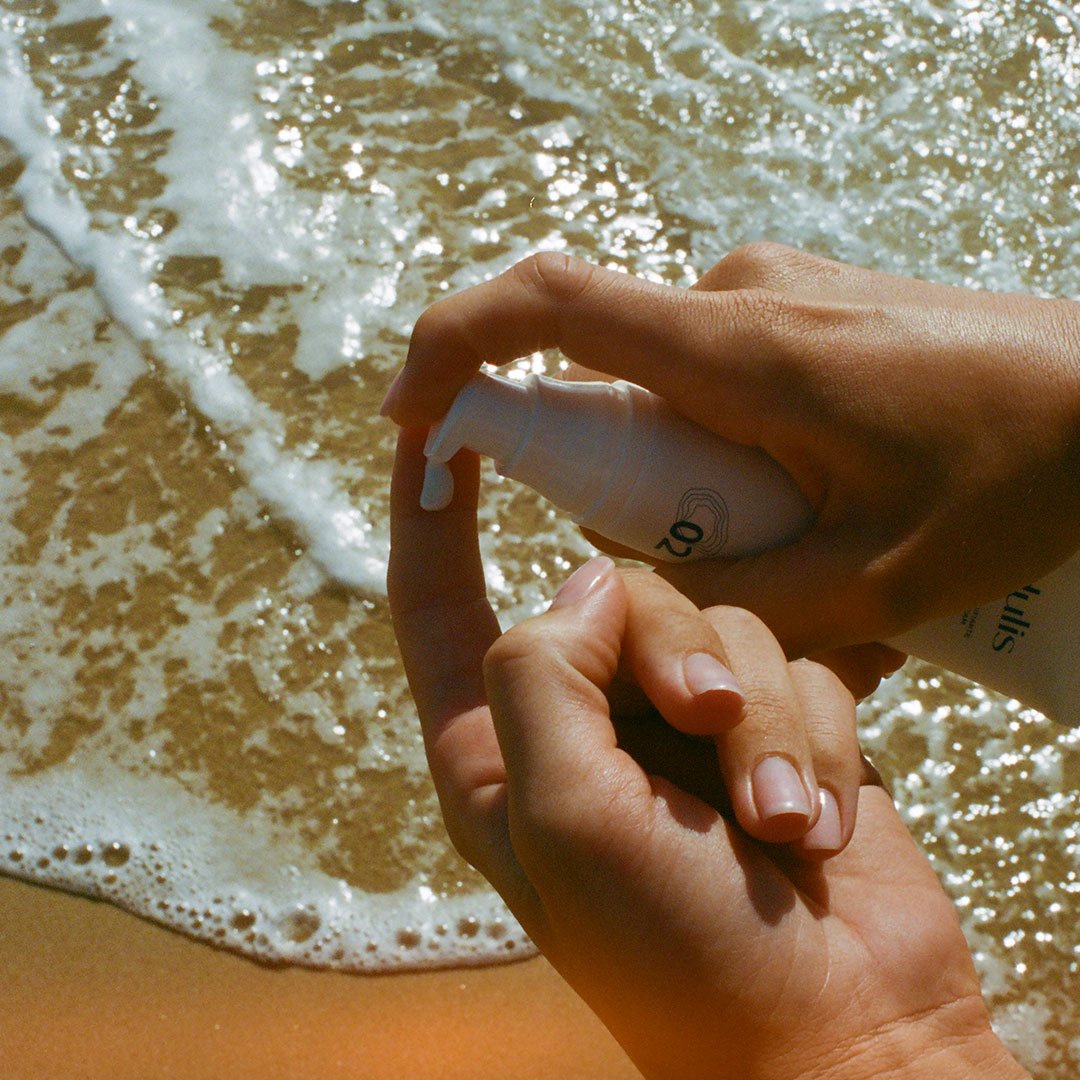 Effect
Nourishing, retains skin moisture and leaves skin soft and silky-feeling.
Olfactory profile
Floral, marine, iodine, woody mineral.
Usage
Apply to clean, dry skin or after the serum.
Results
89% of women felt their skin was more hydrated.
74% of women reported reduced wrinkles.
89% said skin felt firmer and more elastic.
Elasticity measured with the R MPA 50 cutometer improved on average by 8% for 80% of subjects, measured under medical supervision.
Skin was measured as firmer by 7% on average for 60% of subjects.