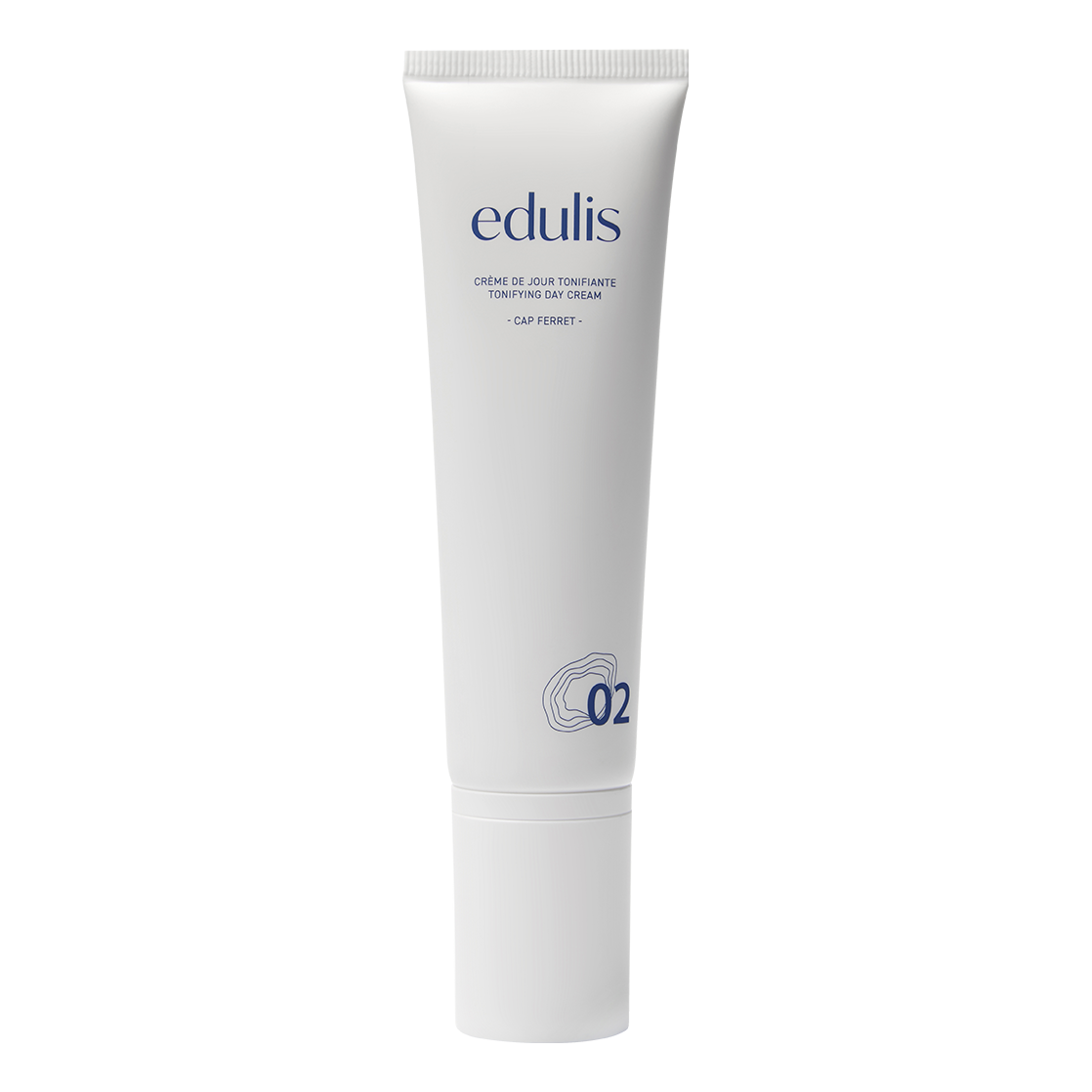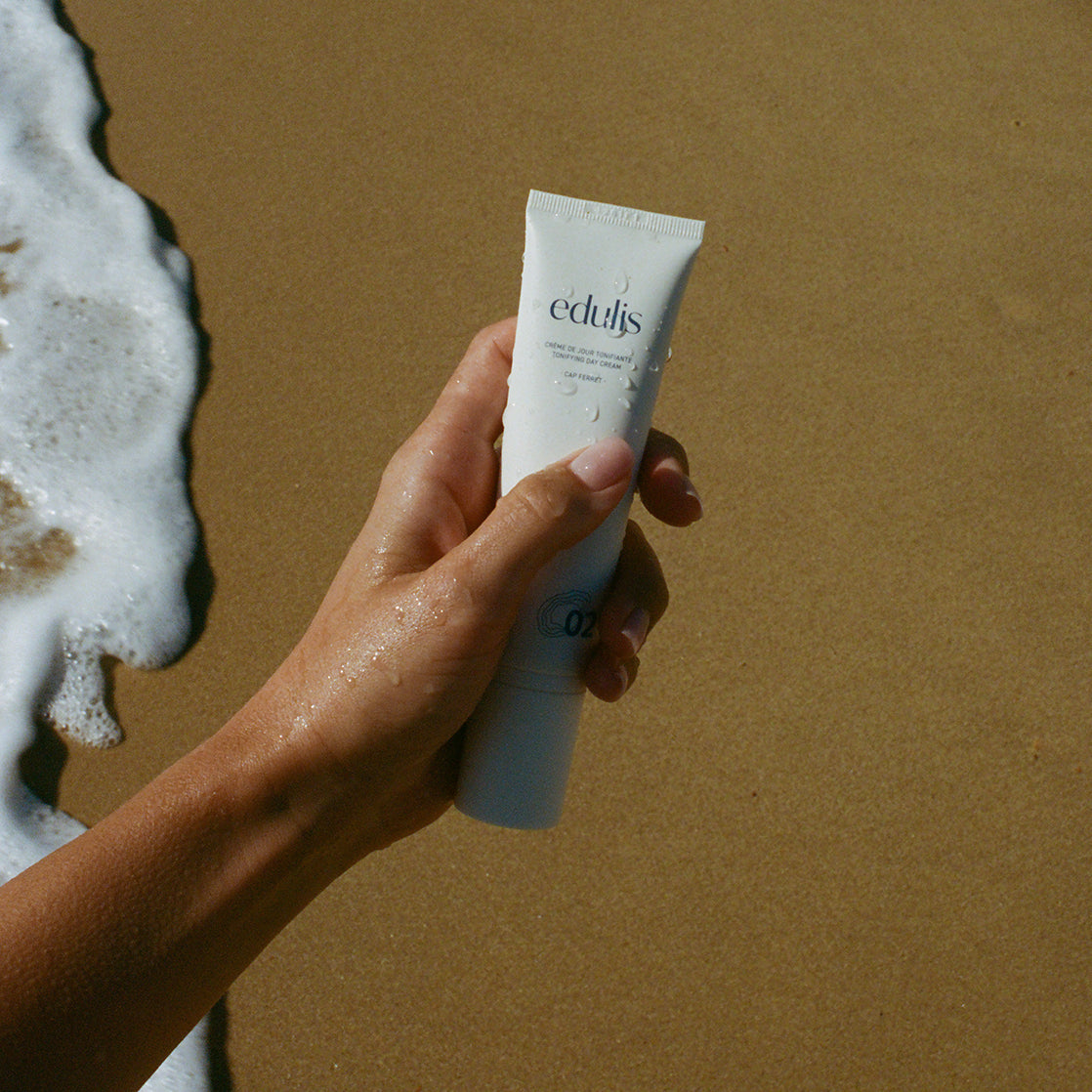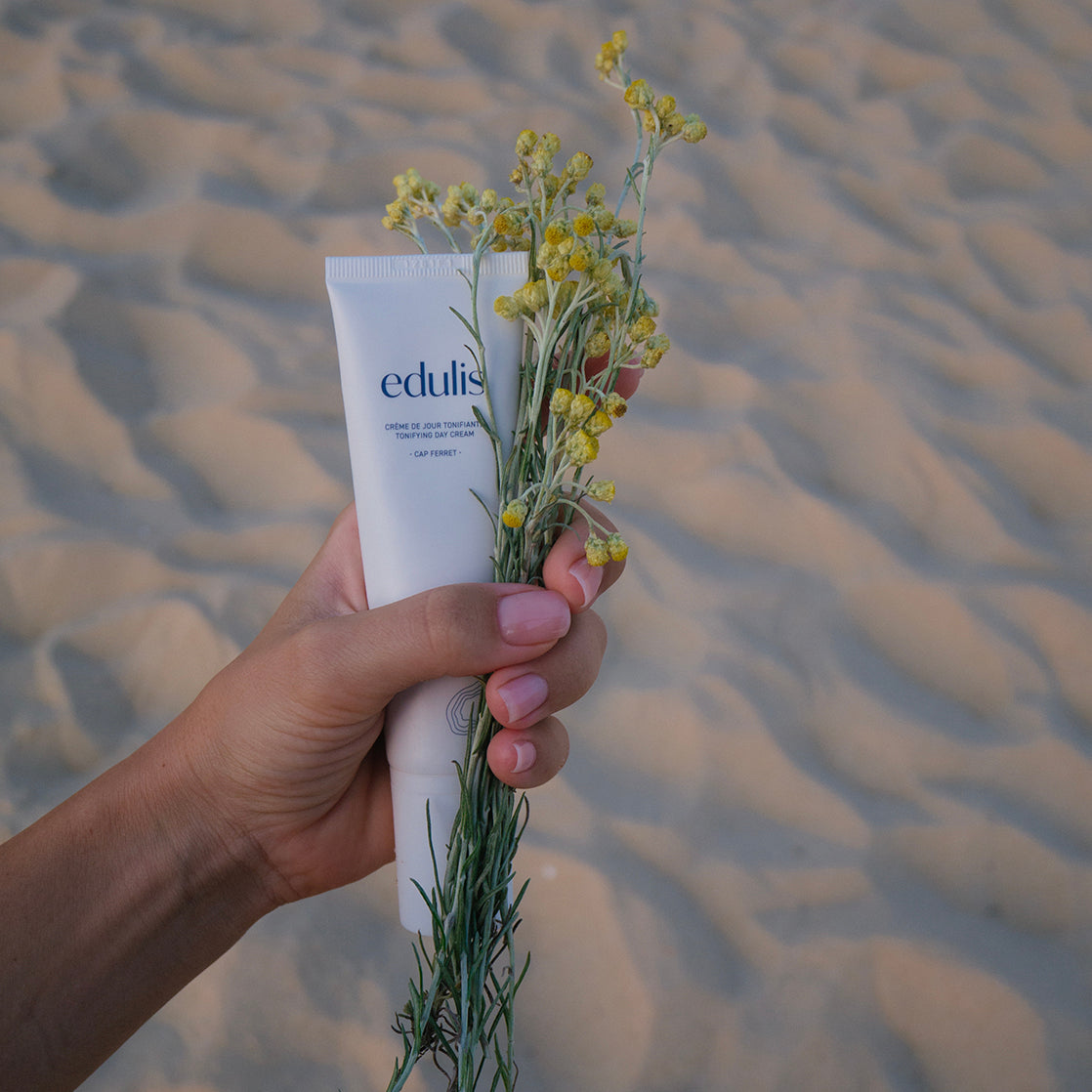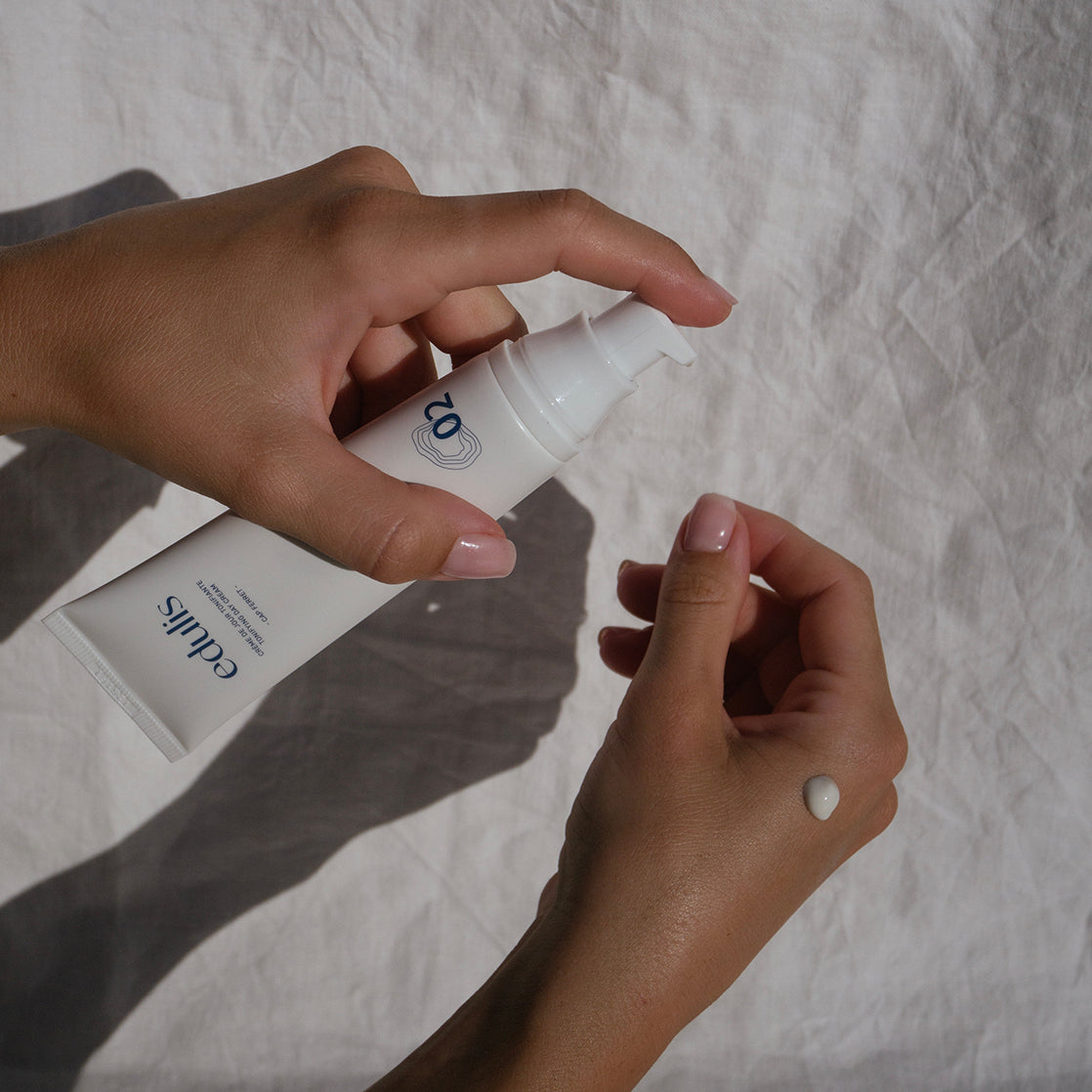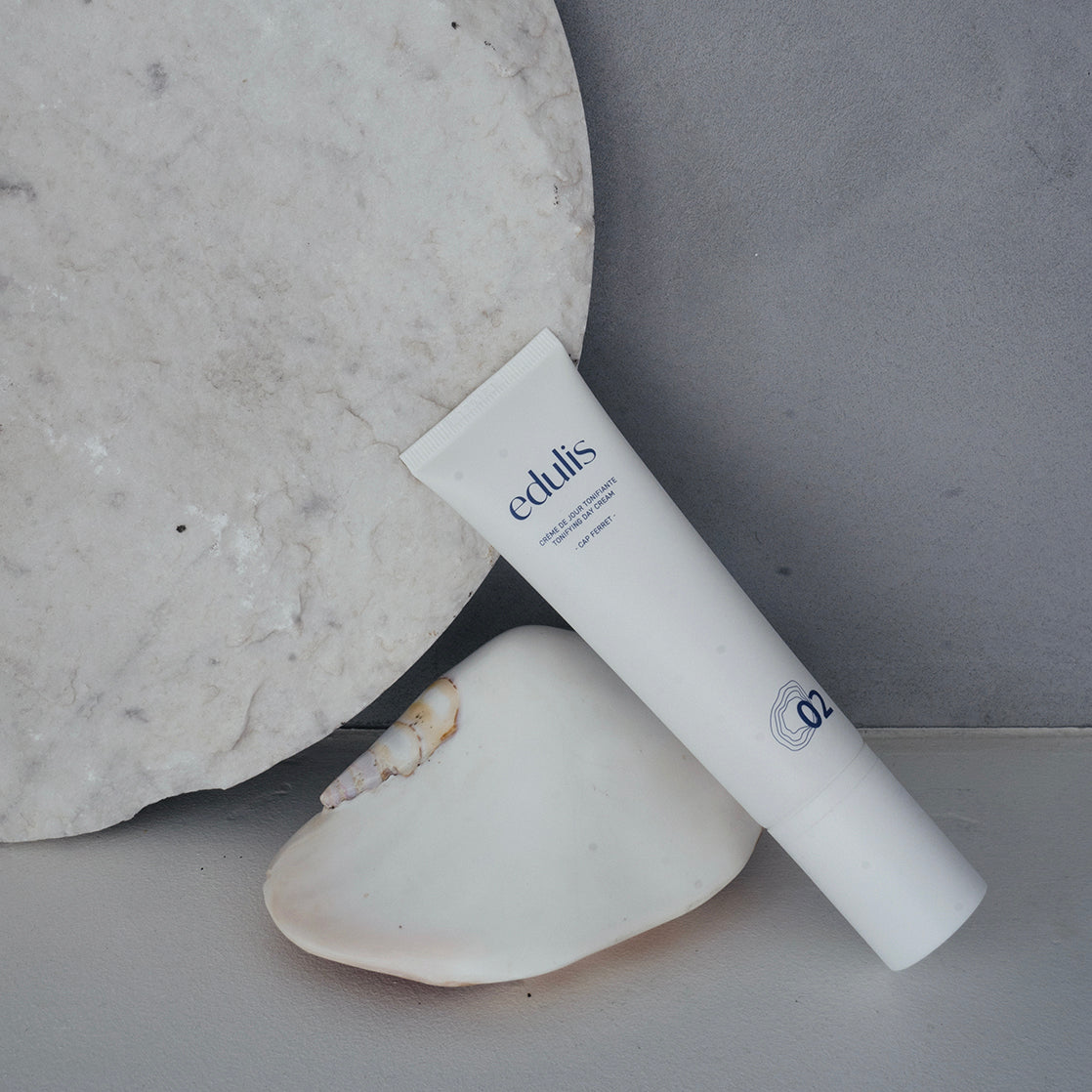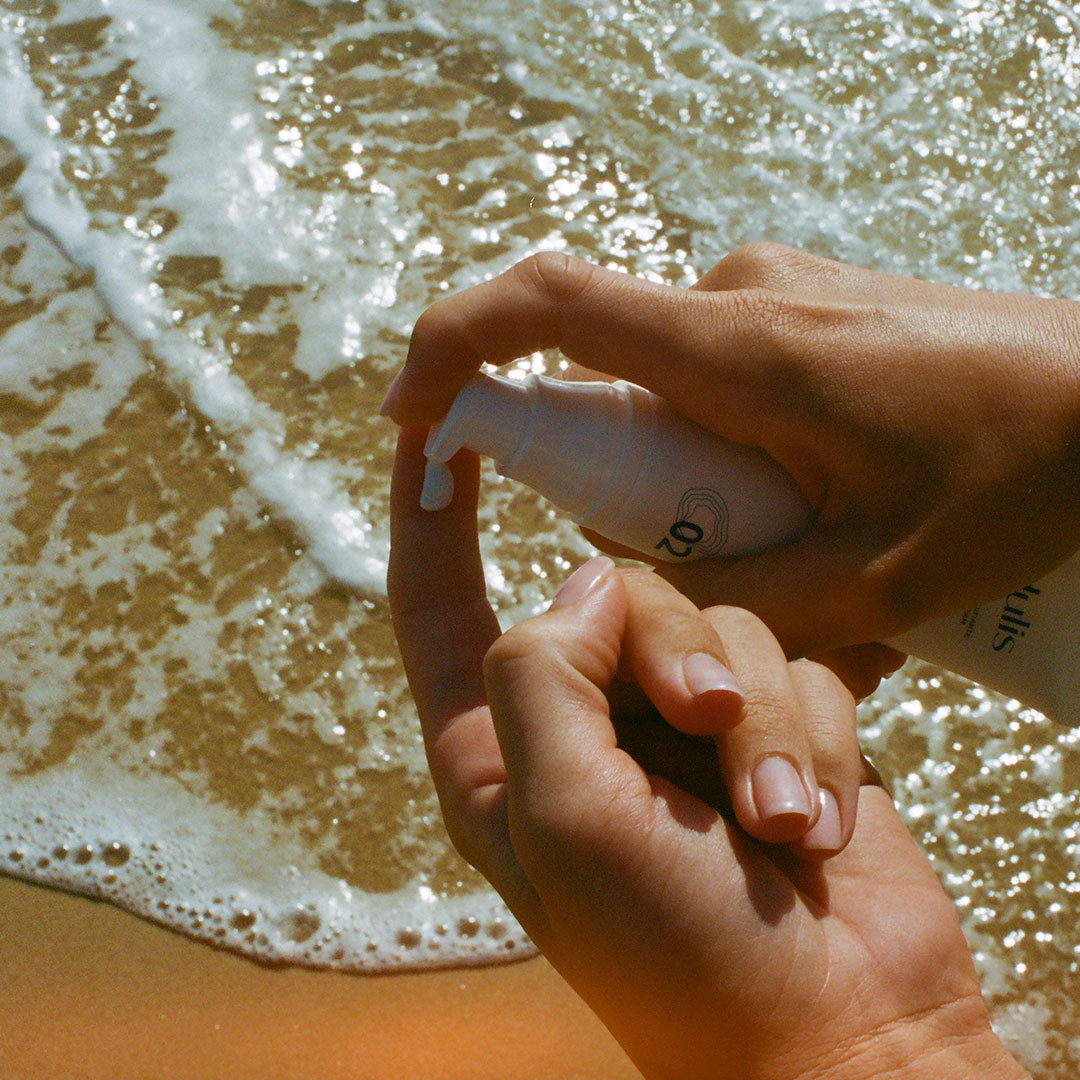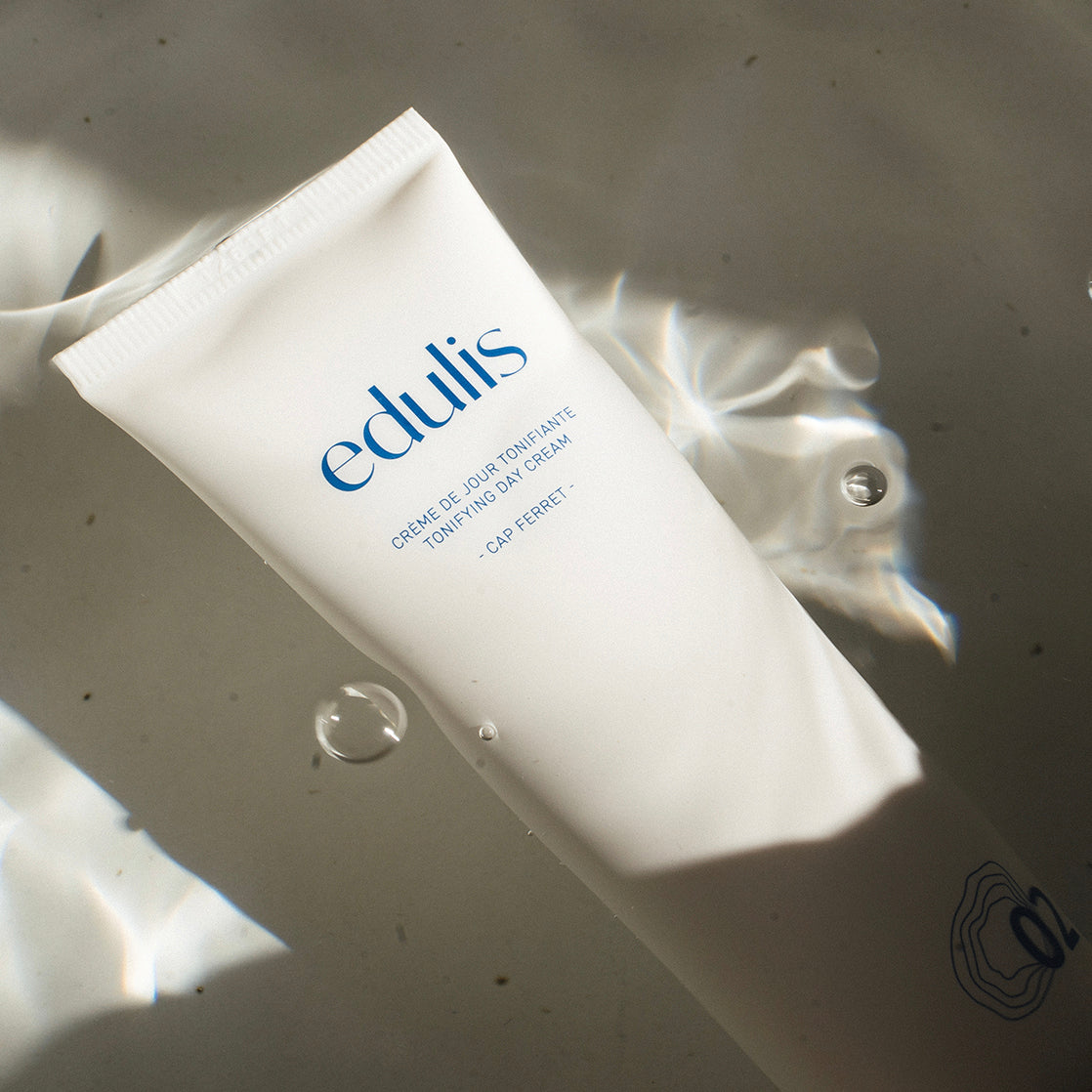 Description
Ingredients
Formulation
Three combined effects

Stimulate collagen production to plump, nourish and firm skin.
Protect skin against aggression and stress, via the barrier effect of clay, in lamellar form similar to the stratum corneum of the epidermis.
Allow optimized, time-released diffusion of natural active ingredients via clay encapsulation.
Extract of edulis oysters to plump and nourish.
Brittany seaweed extract, for an anti-oxidant and collagen-enhancing effect.
Desert date palm oil to soften.
Kokum butter to nourish.

Yuka score 93 / 100
The formula is a cold-stabilized emulsion optimized by the use of natural clay, created by simple mechanical agitation, in an approach that is more ecologically mindful in terms of both time and energy consumption.
A light, silky feel upon application.
Encapsulation of principal natural actives, to aid release throughout the day.
SHOW THE REVIEWS
Crème de jour : Effet tonifiant
non grasse et hydratante
La crème de jour pénètre rapidement et laisse la peau hydratée et non grasse. Elle a en outre un effet lissant ...j'en suis ravie !
Un père comblé !
Offerte à mon père, il en est ravi ! La crème lui a apporté une vraie hydratation et laisse un fini non gras. Une bonne idée cadeau, je recommande.
Crème de jour
Très bon, je suis très contente
Effet frais, j'adore !
La crème de jour est légère mais hydrate bien en même temps, la texture est top, j'adore l'utiliser !
INFORMATION & RECOMMENDATIONS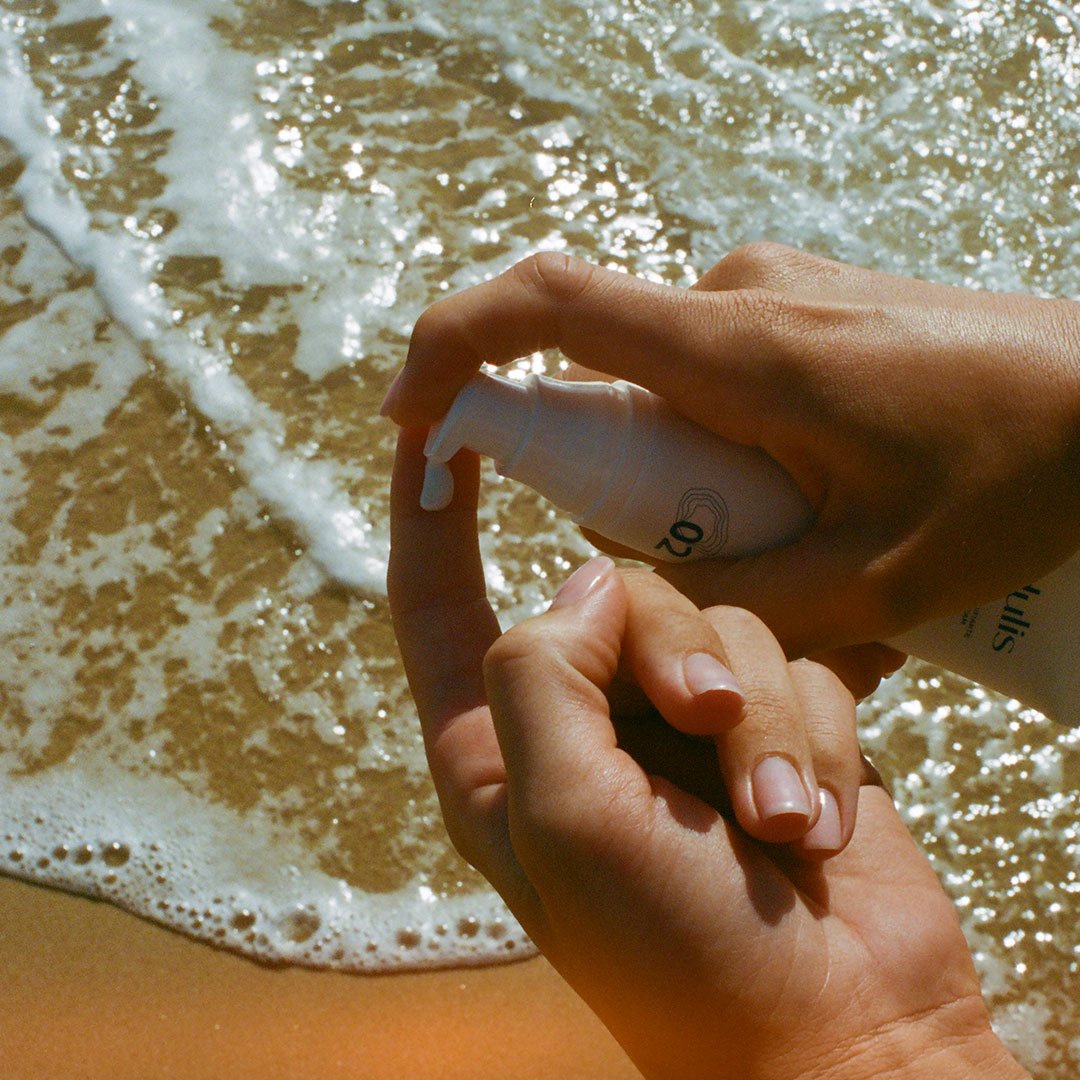 Effect
Nourishing, retains skin moisture and leaves skin soft and silky-feeling.
Olfactory profile
Floral, marine, iodine, woody mineral.
Usage
Apply to clean, dry skin or after the serum.
Results
89% of women felt their skin was more hydrated.
74% of women reported reduced wrinkles.
89% said skin felt firmer and more elastic.
Elasticity measured with the R MPA 50 cutometer improved on average by 8% for 80% of subjects, measured under medical supervision.
Skin was measured as firmer by 7% on average for 60% of subjects.