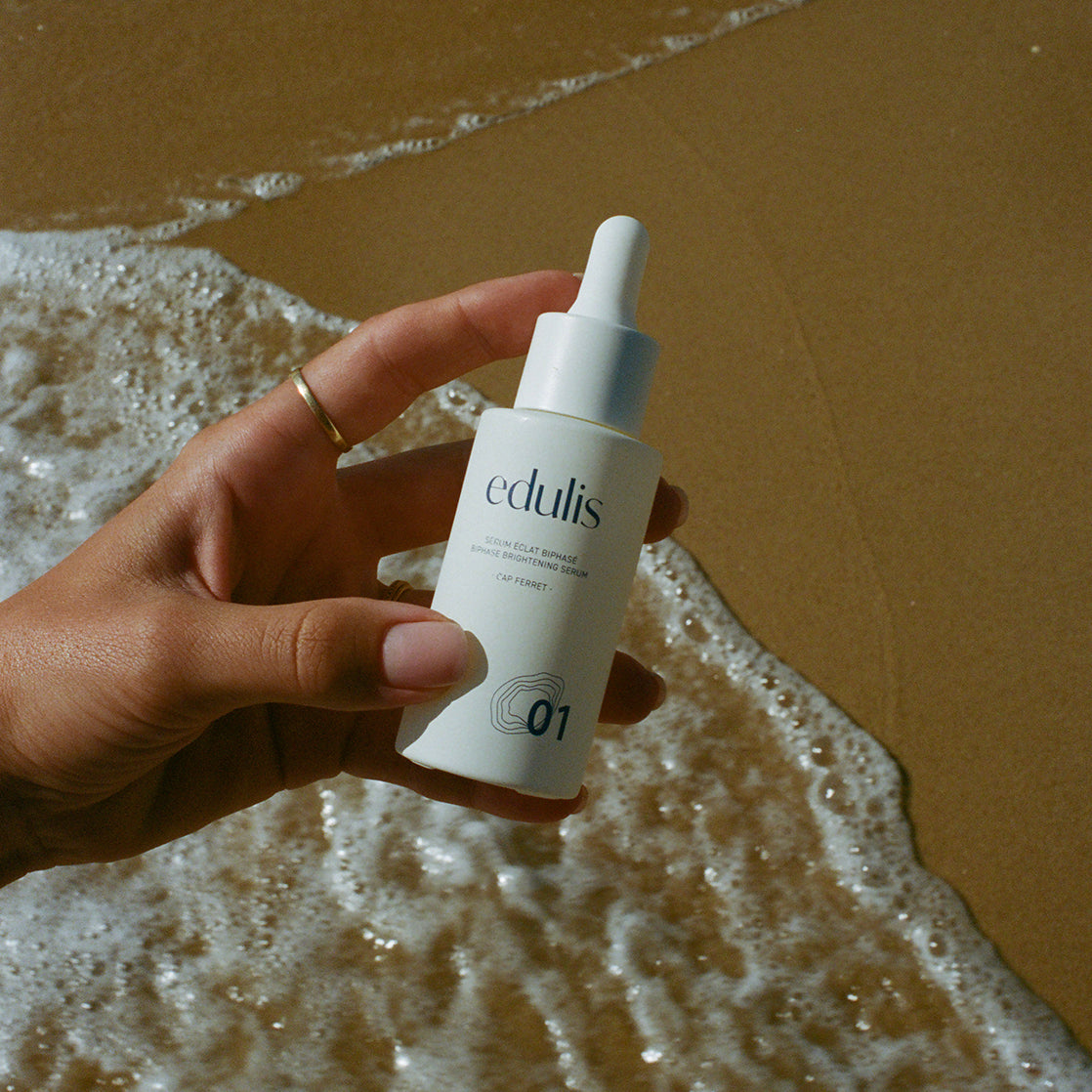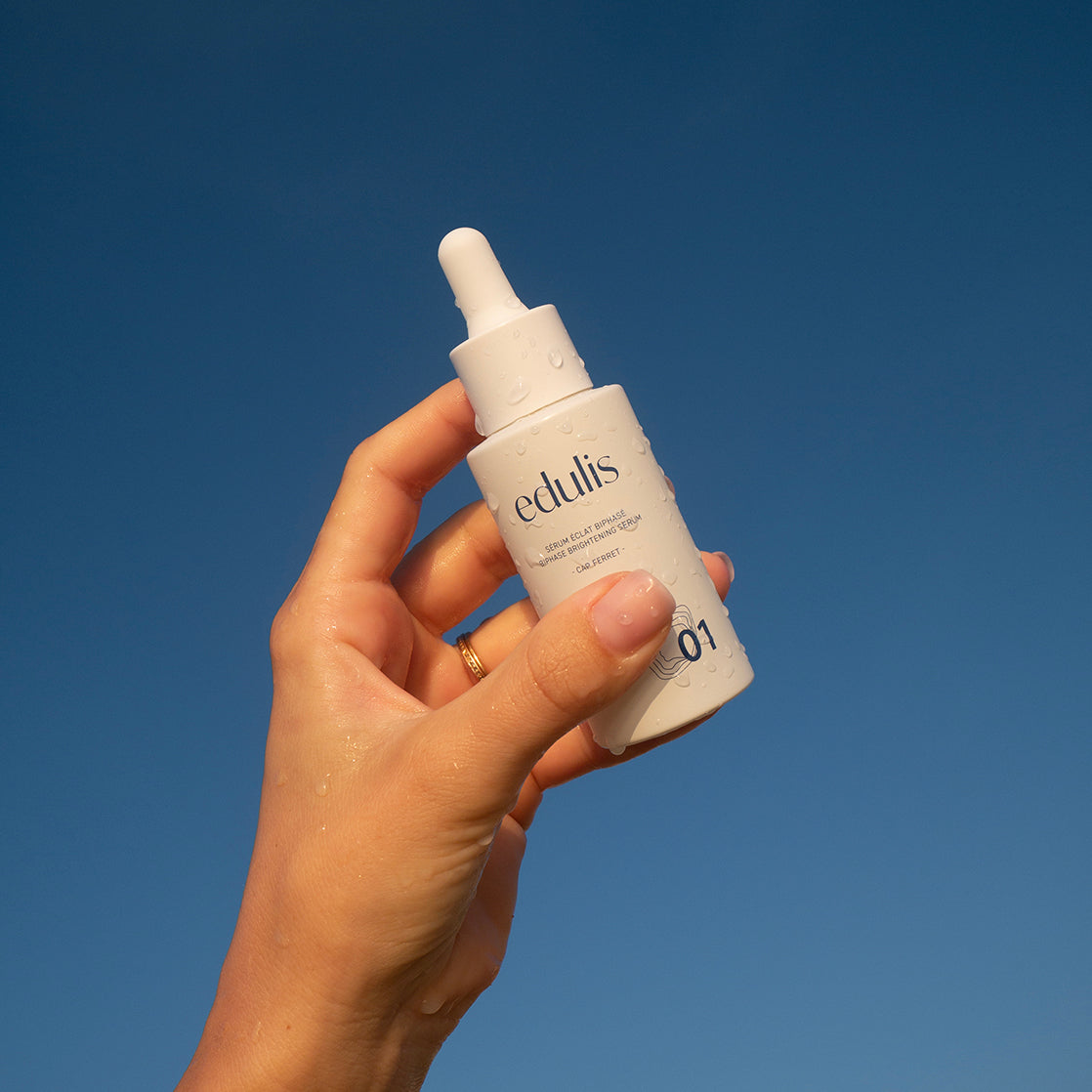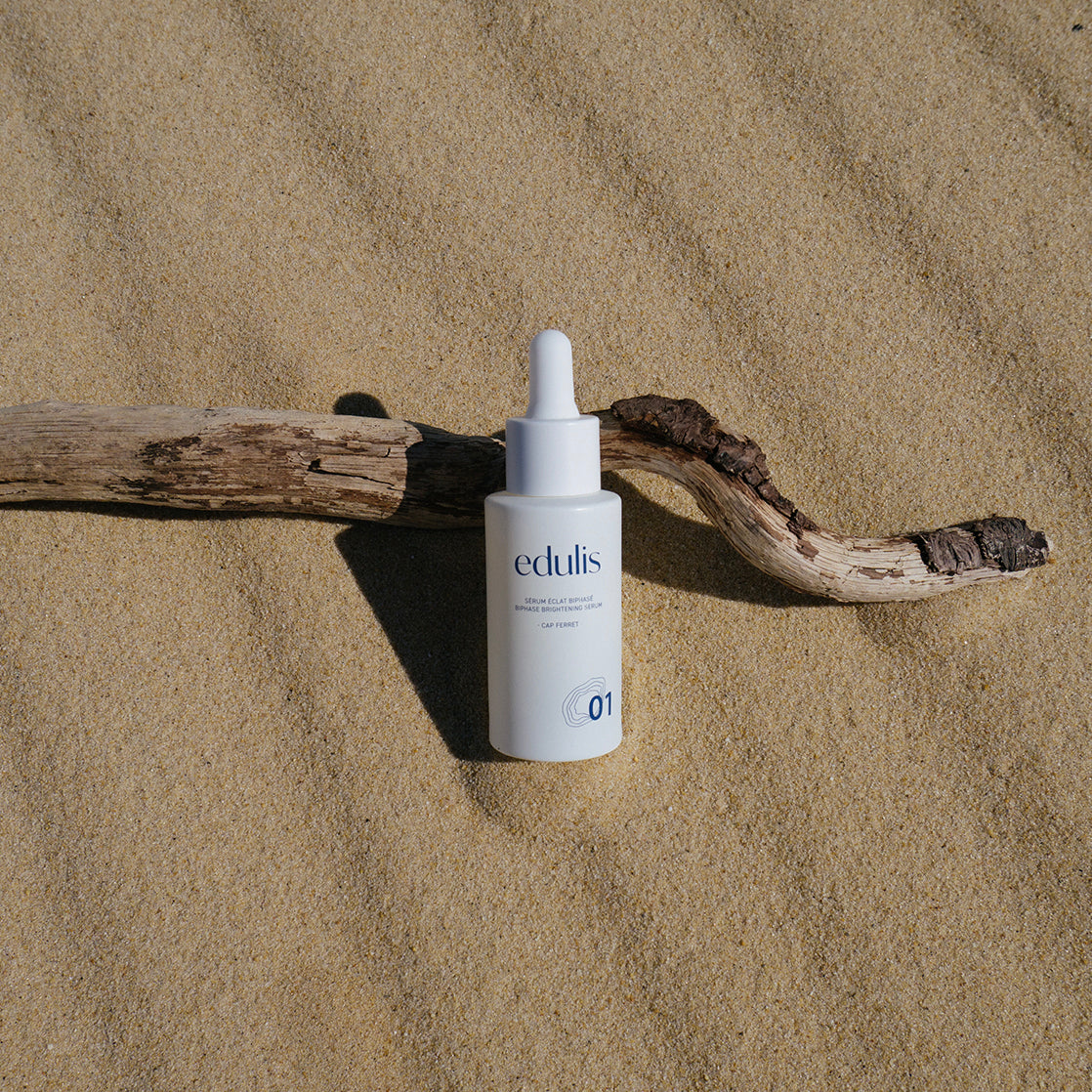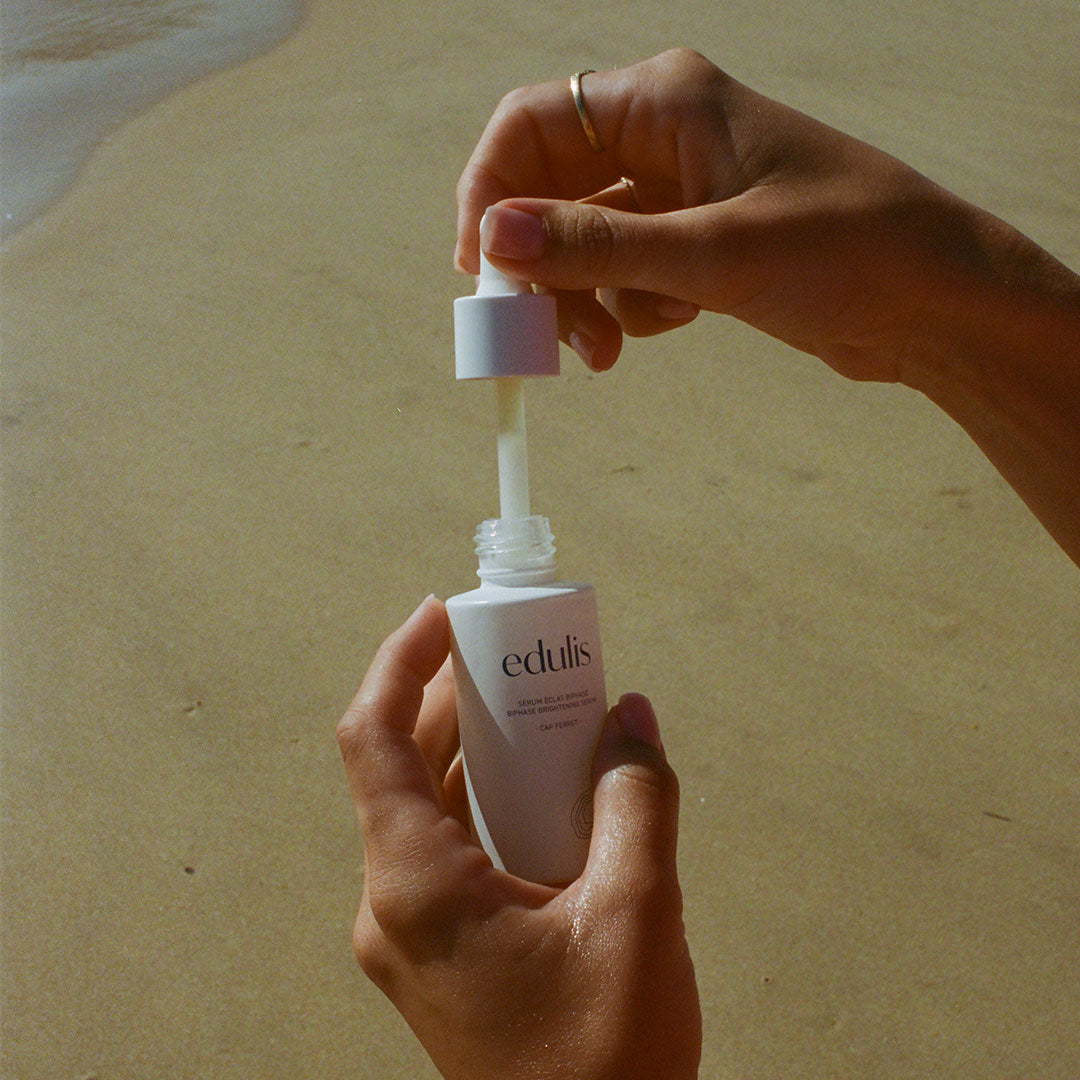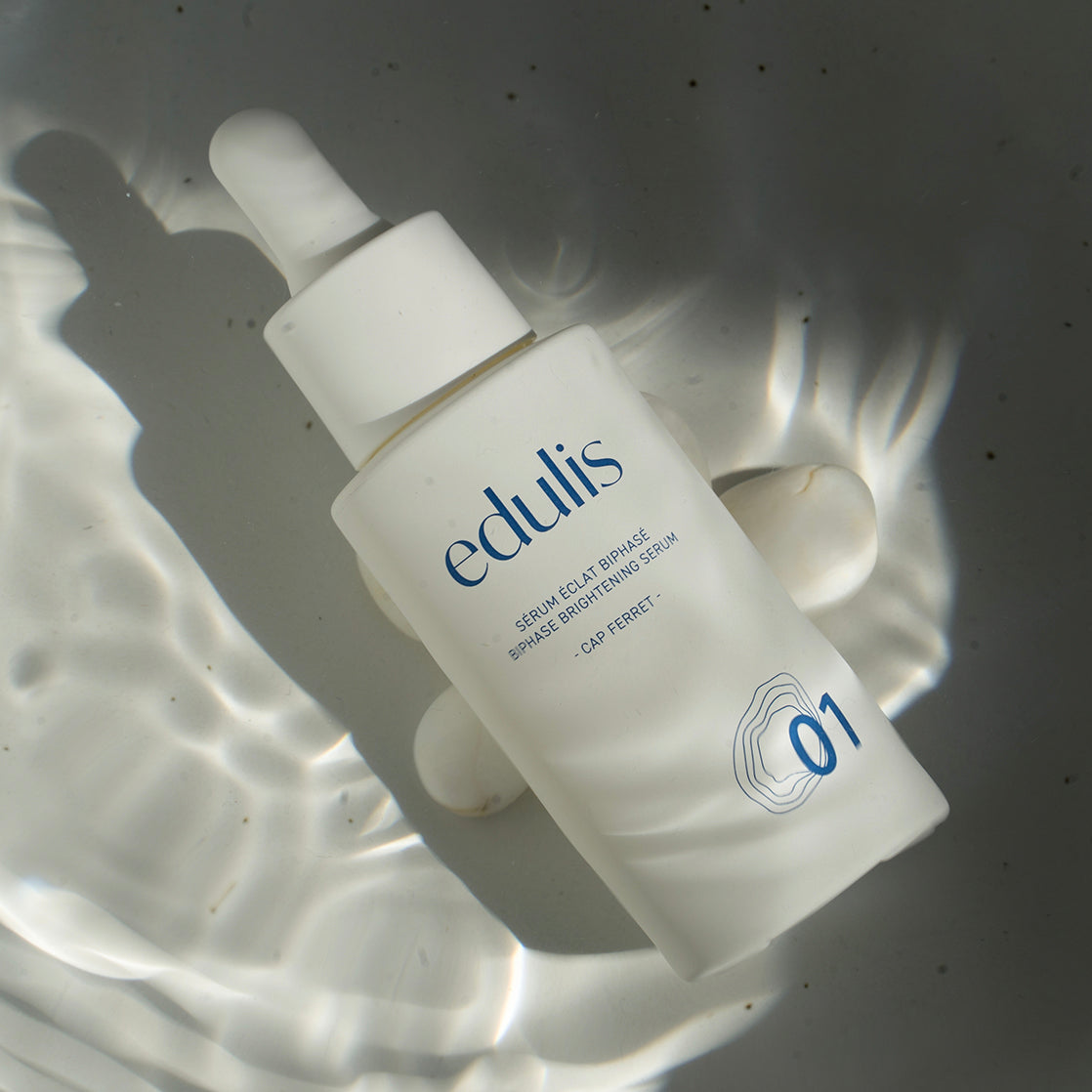 Description
Ingredients
Formulation
Combining a bi-phase formula and carefully chosen ingredients, the serum acts immediately upon application to your skin, boosting cellular activity to regenerate the skin.

Apply in the morning to wake up the skin and nourish and soften with its velvet-smooth finish. Boost skin actions by layering with our edulis Day Cream.
Apply in the evening to soothe and relax, preparing skin to receive edulis Night Cream, optimizing its nourishing and soothing properties while you rest.

edulis oyster extract with smoothing and brightening properties.
Soothing frankincense resin.
Nourishing and softening desert date palm oil.

Yuka score: 100 / 100
The product has a lipophilic phase and a hydrophilic phase. Active ingredients are distributed between the two phases and are immediately bio-available on application.
SHOW THE REVIEWS
Sérum biphase
Produit génial
Peau plus douce, moins sèche comme ressourcée
Super découverte
Super effet sur ma peau, j adore sa texture et le fait que l'on puisse aussi le mélanger avec les crèmes de jour et de nuit.
Peau douce et lumineuse
Mon grain de peau est parfait, ma peau est douce ...je suis conquise
Je suis ravie !
Combiné avec ma crème de jour, il hydrate super bien. Avec le froid cet hiver, je n'ai pas senti mon visage me piquer une seule fois. Il n'y a pas besoin d'en mettre beaucoup, du coup le sérum dure longtemps (et il sent super bon) ! Je suis ravie !
Amazing
Amazing serum, that strenghtens the skin barrier!!
INFORMATION & RECOMMENDATIONS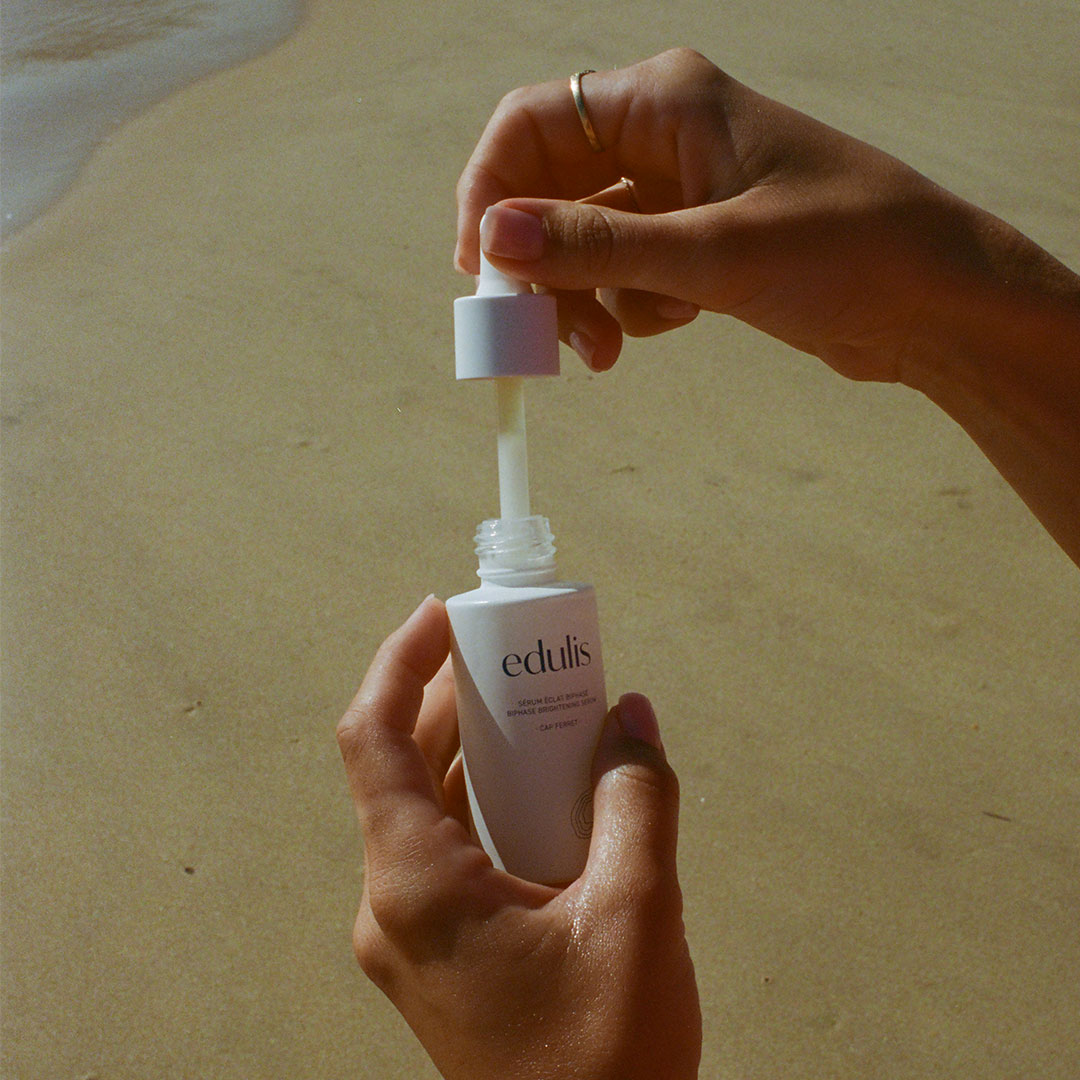 Effect
Stimulating, improves cell renewal to increase radiance.
Olfactory profile
Floral, marine, iodized, woody mineral.
Usage
Shake the bottle, dispense a few drops and apply in thin layers.
Results
100% of patients tested under medical supervision observed their skin to be more radiant and increasingly hydrated after use. A measured improvement in skin radiance for 60% of subjects.